written by Naomie 15-02-2022
The N°1 professional product line in the world for Lash Stylist and Brow Artist.
InLei® is an Italian brand of eye excellence: we are professionals in laminating, perming and dyeing eyelashes and eyebrows. In a few years we have developed this sector and created the first products for professional use, 100% Made in Italy.
InLei® Lash Filler is a revolutionary, innovative and unique treatment that thickens and curls natural lashes.
Thanks to extensive and accurate research of the ingredients, which have been carefully formulated, we now have an eyelash treatment that has been clinically tested and scientifically backed. InLei® Lash Filler gives elasticity, a silk shine and a healthy look to the natural lashes.
This is the first brand in the world to guarantee - thanks to proven clinical studies - that the lash filler treatment:
Makes the diameter of the eyelashes 24% thicker (with an average of 3 treatments).
The curl of the eyelashes increases by an average of 31% (in 1 treatment).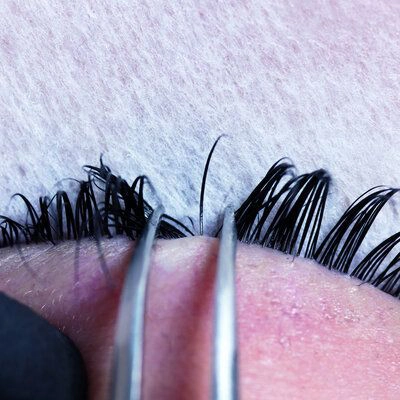 Form1 and Fix 2 are the perfect duo for a perfect lift
Form 1 and Fix2 from InLei® are coordinated in such a way that by using them in the right way you always get a nice lift as the end result. Then add the nourishing InLei® shiny black with argan oil for beautiful shiny black lashes that are dyed from the inside and remain dyed for up to 6 weeks.
InLei® Filler as the last step is really a pearl
We can't say it often enough but the InLei® Filler is really great! You get great results with that. Eyelashes indistinguishable from extensions! To get the maximum result from the InLei® Filler and to apply it correctly, we always recommend training.
InLei® has the most extensive line of accessories
Another reason that makes InLei® great! It has the most extensive line of tools and supplies that are all extremely useful for the treatments. Think of various brushes, brushes, mixing trays, work tablets, eye patches, disposable items and of course the most extensive line of high-quality shields.
InLei® has a unique quality shields
The InLei® shields are very popular and rightly so. They are extremely strong and can be cleaned in an autoclave, but also with InLei®'s own line, the FPlus. They now have 10 sizes, but a unique line will be added. There are 2 lines, the 1 line, especially for deep-set eyes, drooping eyelids, men or for the natural look. This line can be compared to a C curl. The other line can be compared to a CC/D curl, depending on your placement of the lotion.
InLei® Browbomber is like a bomb
If you also work with eyebrows, we really recommend the Inlei® browbomber line. Specially developed to work on the skin and the browbomber step 3 has 5 pure oils, which really are like a bomb for your skin and eyebrows!
For more information please get in touch
Would you like more information or training for these amazing treatments? Please contact us.